Saigon is a melting pot gathering all the things from different cultures and regions, and it is a melting pot in the literal sense. So the denizens of Saigon have come up with a couple of drinks to beat the year-round heat. Here are the most popular beverages in the city.
1. Iced Tea (Trà Đá)
The ubiquitous, cheap, and refreshing beverage is particularly popular in Saigon, where the heat and humidity are taxing on anyone. Take a strongly brewed pot of tea, add a boatload of water and a few slabs of ice, and voila! A jug of the finest iced tea the city has to offer. You can catch motorbike taxis, deliverymen or simply anyone on the sidewalk gulping it down by the pitcher. The British have not got anything on the Saigonese on this one.

2. Iced Milk Coffee (Cà Phê Sữa Đá)
Move over Starbucks, there is a new king in town. Or is it the old king? It doesn't matter.Ca Phe Sua Da is still a marvelous coffee either way. Four syllables, one drink. The deceptively simple yet exquisite coffee is an art form in itself, as different vendors; from the roadside stalls to the highest of the high-end franchises have different styles for it. The strong coffee blends well with the decadent condensed milk, and the ice lightens the taste. And the result? A creamy, sweet coffee with just the right amount of bitterness to it – and a drink loved by millions, whether expats or locals. Find the best places for Saigon Cà Phê Sữa Đá here
3. Fresh Coconut Juice (Nước dừa)
Coconut juice – a new craze in healthy drinks apparently – has been popular in Saigon for decades. The large outer shell of the coconut is cleaved off into a more convenient shape, and then the coconuts are chilled over ice until served. The fresh juice inside is light, yet leaves behind a salty aftertaste that lingers ever so lightly on your tongue, tickling your taste buds.  Wanna make it even better? A squeeze of kumquat juice (dừa tắc). It is a refreshing and delicious beverage for those hot summer days.
4. Beer
The Vietnamese love their alcoholic beverages; the Saigonese even more so. The term "di nhậu", which means have a drink, carries a different connotation here. It is a tribal gathering of sorts, where men (and often women too) drink away their troubles with their tables full of food, and their mugs full of beer. Locally produced brands such as 333, Saigon Red or Saigon Special are described as lighter and more lager-ish; while foreign beers such as Heineken and Sapporo are stronger and favored by the local drinkers.  Go out and invite your Vietnamese friends or colleagues to 'đi nhậu'. It is one heck of an experience for anyone.

5.  Smoothies
Southern Vietnam has always been blessed with tons of fresh tropical fruits, but sometimes run-of-the-mill fruit can be a bit boring. Try some smoothies. A decadent concoction of fruits such as the soursop, the papaya, or the mango, sweetened condensed milk (with or without sugar) and ice, the Saigonese smoothie is airy yet perfectly sweet, like cotton candy. You can see locals slurping down the drink at roadside stalls or small cafes, looking to beat the summer heat.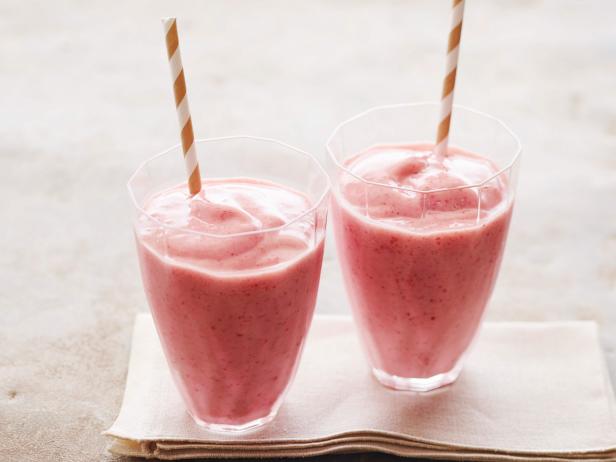 6.  Sugarcane Juice
Sounds numbingly sweet! Sugarcane juice – the juice from which your sugar comes from? Well, no. The people of Saigon have managed to turn this nectar into a thirst-quenching beverage. Sugarcanes are passed through a squeezer that looks similar to an old-fashioned wringer. The sugarcane juice is then combined with the juice of the kumquat, a citrus fruit similar to a Clementine. The resulting blend is sweet, yet light and slightly citrusy on the tongue as you taste it. Pour into a cup filled with ice, and there you have it, a delicious drink for the humid afternoons of the city.
7. Milk Tea (Trà Sữa)
Milk + Tea = Milktea.  A simple enough equation, right? Somehow, Vietnamese youths have managed to turn this once-straightforward drink into an offering of deliciously chaotic proportions. From the basic black tea with milk to a milk foam-smothered creation, sometimes filled with the most delightful of tapioca pearls like bubble tea, Saigon has got it all. You will never go far these days without running into a milk tea shop, whether it is a streetside stall run by a couple of teenagers ,or the posh and jam-packed stores of large franchises like Gong Cha, Phuc Long or Bobapop. And for good reason: the thing is addictive. One sip, and we guarantee, you will find yourself searching for a milk tea like a druggie searching for crack.
8. Xá Xị – Sá Xị
Xa Xi, or sarsaparilla, is a locally-made soft drink that will blow your taste buds away. Made from the sarsaparilla tree, xa xi has a creamy sweet taste that is reminiscent of American root beer – leading to some calling it Vietnamese root beer. Perhaps the most memorable thing about xa xi is its sweetness: there is a very striking bite to it that is noticeable as soon as you take a sip. It is one of those things where people either love it to death or hate. Some people think it is like Coke, but some do not. You just have to try it by yourself in almost all convenience stores!
9. Ginseng Drink (Nước Sâm)
Nước Sâm is a perfect drink for sunny days. It has no ginseng, but it usually consists of local herbal ingredients like nettle leaves, spiky cilantro, sugar cane, dried longan, corn silk, roasted water chestnuts, grassroots, etc. You might find it on lots of streets including Cach Mang Thang Tam street. Also, you can make it at home on your own by finding these ingredients in Hai Thuong Lan Ong street, District 5.